MY BOOKS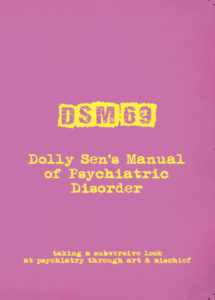 *****OUT SOON**** My subversive look at psychiatry through art, writing and mischief, published by Eleusinian Press, out June 2017

My first mental health memoir, first published in 2002. This book started out as a suicide note and ended a celebration of life.
Some Reviews
"Raw, harrowing and compelling. This is a worthy addition to the new genre of mad memoirs."- Robert Dellar, Mad Pride
"The frankness and ironic humour kept me turning the pages. This is the book Ill give to people who want to know what madness is really like." Liz Main, Mental Health Today
"Thought-provoking, stark, brutal and exhilarating."  Anne Mathie, Mind Out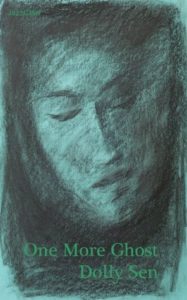 My latest book of poetry, only available as E-book, published by Jagged Book in 2014.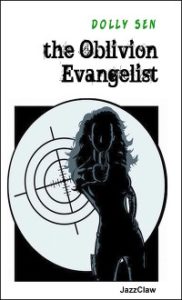 The Oblivion Evangelist – A savage and satirical novel about a female serial killer, published by Hole Books in 2003, and then reprinted by Jagged Books in 2012.
"Brit Transgressive Dolly Sen has a honest violent streak that recalls Quentin Tarantino, Chuck Palahnuik and the grandmaster of all murder-mindded transgressives: Fyodor Dostoesvsky" Levi Asher, Litkicks.
"Sen presents herself full-frontally, not pulling any punches with her stark, sharp prose. This is an enjoyable pulp romp."Jerome de Groot, Book Munch
"What a gorgeous writer. able to tell a horrific story. Delightful. Never once does she lose sight of an important fact – if you write about the bad stuff at least make it funny. And this she does to an amazing degree. The Oblivion Evangelist is a bloody comedy with a great twist at the end." Teasalweasel Blogspot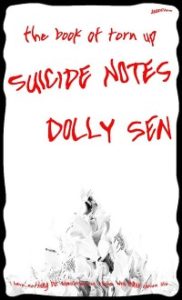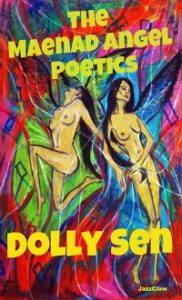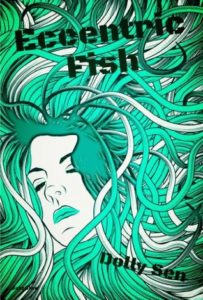 3 Books of poetry I wrote one after the other, published in the early noughties and reprinted again in 2012."Exellent poetry." Fred Wheeler, Indie Journal
"Touching, and of a profound nature." The Heard
"Fantastic stuff strangely reminiscent in its composition of Bukowski's
'Septuagenarian Stew'."
Ted Curtis, author of By Theft and Murder'.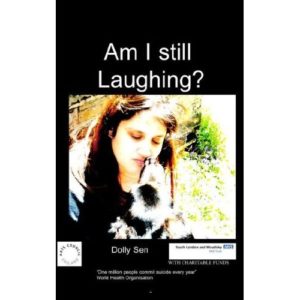 My follow-up to 'The World is Full of Laughter'
"An epistle to equality, tolerance and the true beauty of madness. Dolly Sen's powerful personal pilgrimage to love, life and humanity again is a very intimate tale about the power of dreaming, taking control and fighting for the right to be oneself and to be equal and to be accepted" – David Morris, Senior Policy Adviser to the Mayor (Disability), Greater London Authority
MY CHAPTER IN OTHER BOOKS