DEAR CCTV CAMERA (2017) 
A poem to a CCTV Camera, asking it to look at itself.
MEDS DON'T CURE ABUSE (2017) 
'Meds don't Cure Abuse' is a minute long, a very basic animation showing the constant emptying of medication packets but the aching pain of abuse still present.
BROKEN BRAIN OR BROKEN HEART? (2015) 
I made this film to juxtapose my childhood photos with the psychotic voices I hear to see if I can see myself as a child.
OUTSIDE (2013)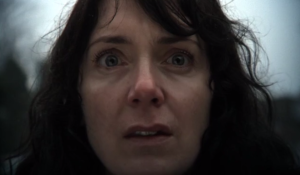 Do you know what it is like to subjectively know psychosis? Do you know the bravery needed just to embark on a shopping trip? Can you reach out and touch a world that can cause so much terror? Can you be in the shoes of madness for a moment?
---
THIS FILM DOESN'T EXIST (2013)
---
GREENHOUSE OF HEARTS (2013)
A short documentary about Portugal Prints, a mental health arts project, exploring art, being an outsider, the heart and mental health, created in collaboration with The Royal Academy.
---
LIFE AS A SIDE EFFECT (2010)
A documentary about living with schizophrenia, and the experience of psychosis as in hearing voices and unusual thinking.
---
YOU CAN'T BE HEALED UNLESS YOU FEEL (2010)
A short documentary about Asperger's and empathy.
---
DREAMING OF JEHOVAH'S CHICKEN (2009)
The film from the cooked chicken musical genre