Hello, I am Dolly Sen, a mad writer, filmmaker and artist, and I am looking for contributors to three books as part of my Birdsong from Inobservable Worlds project, funded by Unlimited and hosted by the Wellcome Collection.
Birdsong from Inobservable Worlds explores and challenges the narrative in existing mental health archives, and adds missing voices to the current archives of madness. Medical archives and libraries are sorely lacking the survivor voice, especially the survivor voice of those more likely to be pathologized and ill-treated due to their colour, gender or sexuality.
Our basic premise is that psychiatry in all sorts of ways, but especially in patient notes, demeans and makes the human being ugly. We want to use the project to switch that dynamic, and to show where psychiatry is ugly, and that the mad reclaim beauty to be theirs.
If you can get your story onto paper and are based in the UK, we want to hear from you.
Volume one – the experience of being a woman in the mental health system, and/or how sexism, misogyny, etc contributed to mental distress.
Volume two – the experience of being a person of colour in the mental health system and/or how racism and xenophobia contributed to mental distress.
Volume three – the experience of being a LGBT+ person in the mental health system and/or how homophobia, biphobia, transphobia etc contributed to mental distress.
Writing about traumatic events
Some of you may have written for years and for some of you this is your first time.
The very small team creating the book are survivors themselves, some also have health issues, so although we will try and be supportive as we can, we may not have the energy to be there when help is needed, so here are some things to consider to see if you are ready to write your chapter.
We want to mitigate against any distress in recounting of painful experiences. If you are writing about a difficult time, make sure you are ready to share it.
I found writing about my traumatic childhood and time in the mental health system for my book The World is Full of Laughter (2002) a healing process, but this may not be true for everyone.
Ask yourself: have you written about traumatic things before? How did you feel afterwards? It might be an idea to write a small piece on a lesser trauma to see if you are able to do it without too much emotional fallout.
Do you have a way to ease distress or people who can support you if things get tough? Ask yourself: What are some things I need to have in place to feel supported?
Putting your story out there
Are you ready for your story to go public? You can of course write under a pseudonym, but if not, are you ready for the responses you may get, from family or your community or employers, etc?
I personally got a mixed response from writing about my experiences but it was mostly positive.
Think about how you would feel about sharing your story ten years down the line? Would you feel ok about outing yourself as a mental health system survivor, then and now?
If you don't feel up to sharing your story in a longer personal essay, maybe one of these approaches speaks to you
– focus on one experience or issue in a short piece (e.g. 750 words or less)
– collaborate with a friend or colleague on a piece about both your experiences
– ask us for prompts to help you tell your story
Grammar and stuff!
I dropped out of school when I was 14. Although it didn't stop me writing, I was worried at the time about grammar.
If written English is not your first language or if you have difficulty writing, don't worry, we still want to hear from you.
– ask someone you trust to help you, either by them transcribing your story or supporting you in your writing
– we have a very lovely editor who will do her best to help you.
– there are some voice to text programmes that may be helpful.
The nuts and bolts of it
Expression of interest deadline – 30 Nov 2021
Chapter submission deadline – 1 Feb 2022
Each person will get £100 for their contribution, or the equivalent value in shopping vouchers if it affects benefits.
You will be expected to sign a basic book contract. If you would like a copy before submitting something, we can email you a copy.
We are looking for:
Personal accounts of your experience in the British mental health system or of mental distress/ill health and the connections with being a person of colour and/or with your gender and/or sexuality.
B&W images/art on the same topics.
Pieces can be up to 3000 words. B&W images/art should fit in a 6"x 9"book. We're looking for pieces written in a style that's accessible to most readers, i.e. non-academic, no jargon, etc.
Please submit your contact details, a synopsis of your chapter (300 words or less), and a short bio, and say which book you would like to submit to. Please send to dollysen70@hotmail.com
We look forward to hearing from you!
Dolly, Caroline and Debra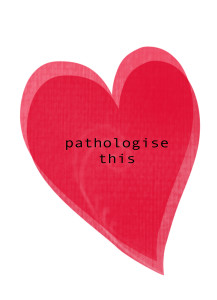 Pathologise This by Dolly Sen