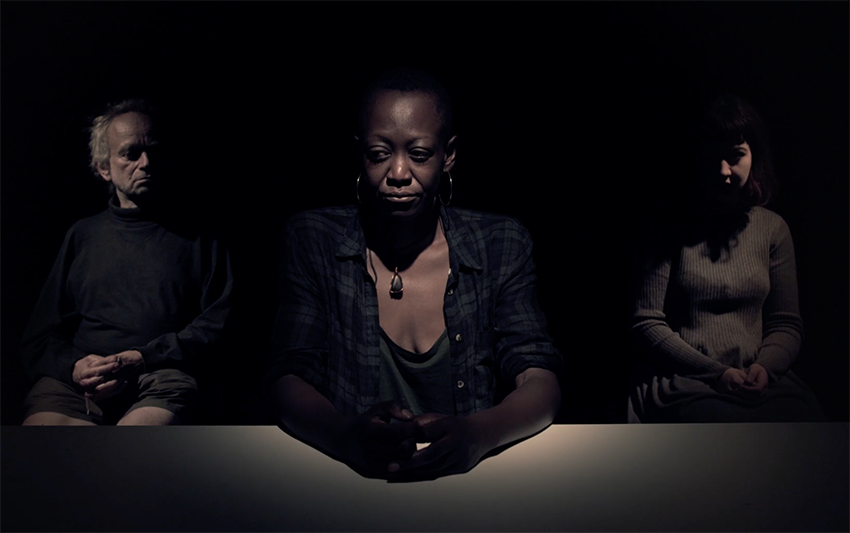 Donna hears voices, but who will she will listen to?
INSIDE is a film about psychosis written and directed by Dolly Sen, a person who has experienced psychosis herself, a drama about the beginning of how she found a way to herself.
WRITTEN AND DIRECTED BY DOLLY SEN
CAST
DONNA Remi Fadare
INTERVIEWER Shareen Swainson
VOICE ONE Indigo Wilde
VOICE TWO John Hoggett
MENTAL HEALTH PROFESSIONAL David Stone
CREW
EDITOR Quynh Nguyen Dieu
PRODUCTION MANAGER Tamara Yuzbek
1st AD Stephanie Zarilho
COMPOSER & SOUND DESIGNER Krystyna Pezinska
PRODUCTION DESIGNER Erin Tse
PRODUCTION DESIGN ASSISTANT Afra Zamara
DIRECTOR OF PHOTOGRAPHY Anthony Mitson
CAMERA TEAM Sam Blacker
Ines Sofia Montoya
Jordan Evagora
SCRIPT SUPERVISOR Phoebe Snellgrove
SOUND RECORDIST Christoph Pelczar
PRODUCTION ASSISTANT Daniella Artry
RUNNER Michael Houghton
COLOURIST Gareth Thomas
EXECUTIVE PRODUCER David Goodhart
PRODUCER Sal Anderson
We would like to thank these Indiegogo Contributors without whom this film would not have been made:
Helen Lister, Martin Goble, Michael Achtman, Chrissy Adams, Paul Avard, Penny Bennett, Steve Brown, Eleusinian Press Ltd, Alison Faulkner, Nat F, Joanne Newman, Dr Emmanuelle Peters, Anna Sexton, Mirabai Swingler, Jean Thirtle, Tim Verdon, Andrew Voyce, Alison Wilde.
RAW PRODUCTIONS LTD 2021